I'm guessing you've landed here because you want to get started making music with Ableton Live. But you're finding it hard to justify spending a few hundred dollars for something you're not even sure you'll use.
Of course, you could head to some dodgy piracy site and get a cracked version, but there's a completely legal, reliable way to get Ableton Live for free. And you'll still have just as much music-making potential as even the most expensive version of Ableton Live.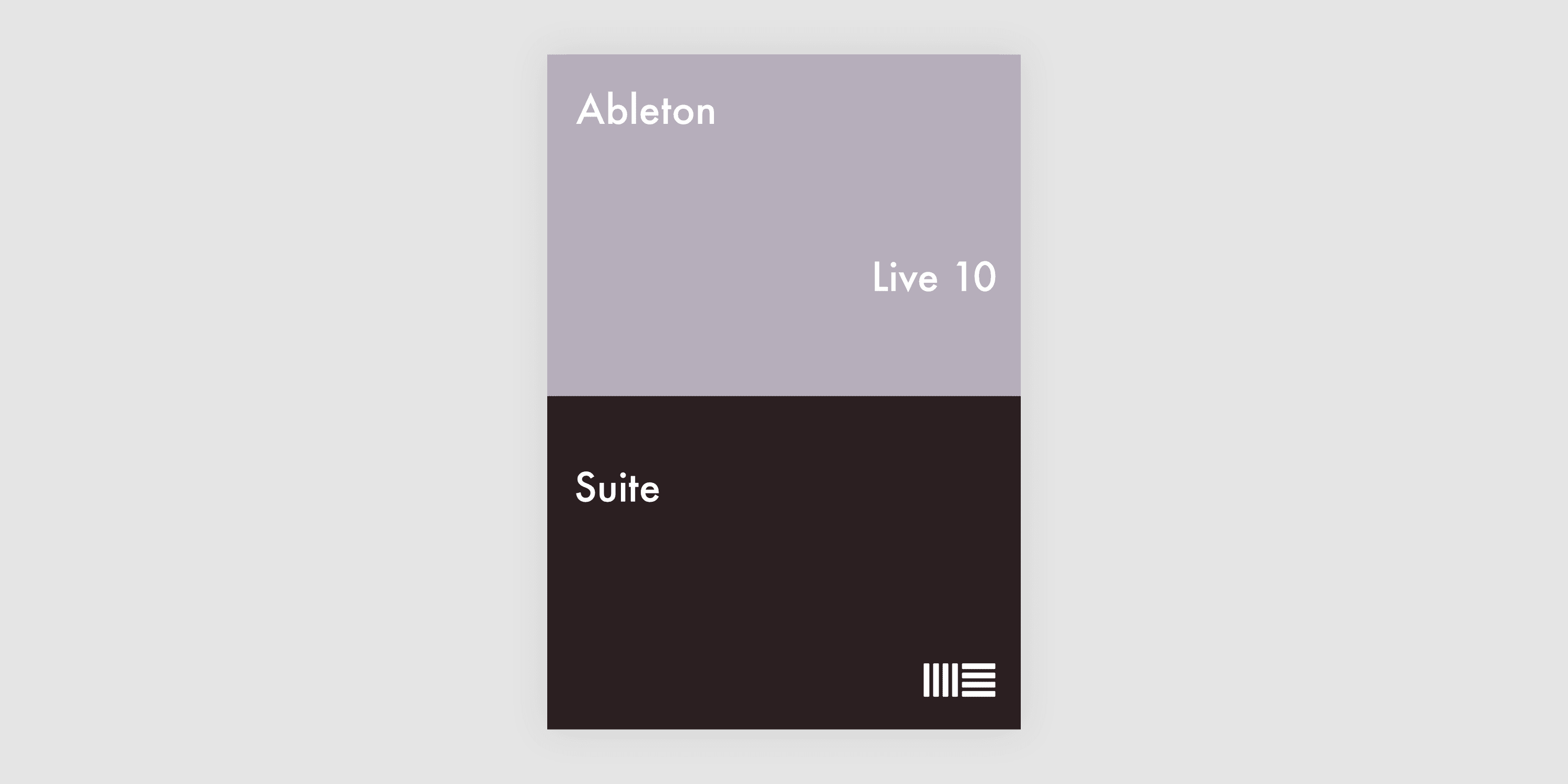 Why Is Ableton Live So Expensive?
You've heard about Ableton Live and you've heard that it's pretty powerful software for making music. Maybe you're just getting started making music and you're looking for your first DAW (digital audio workstation). Maybe you've already been making music for a while and you're looking to change things up. Regardless, there's one major obstacle you'll run into when trying to get started with Ableton Live… the price.
Ableton Live is expensive for a reason; it's an insanely powerful piece of software that's been continuously improved for around 20 years by a team of 100s of people. Ableton Live Suite comes with a range of incredible built in instruments and effects, as well as unique tools like MaxForLive. It's potential for music-making is literally limitless. Believe me, I've been using Live for almost 10 years and I still learn new things every day.
There is a fully featured 30-day trial, but 30 days isn't enough time to really learn the ins and outs of what you can do with the software. You'll end up stuck in the same position, hesitant to fork out a large chunk of cash for something you're not quite yet confident with.
Why You Shouldn't Pirate Ableton Live
Many music makers resort to piracy and download a cracked copy of Ableton Live. Legal reasons aside, this is generally not a great idea.
First, you have to expose yourself to fairly questionable sites to get the download. Then, you'll most likely struggle to actually get it working reliably. Even then, there are often bugs and glitches that come along with cracked software that gives a very sub-par experience.
A Better Way To Get Live For Free
Fortunately, there's a much better way to get started with Ableton Live for free. It's totally legal and much more reliable and doesn't sacrifice much in terms of features.
Ableton Live comes in multiple versions; Intro, Standard and Suite. While there are some slight feature differences, the biggest difference is in the number of sounds, instruments and effects that you get. Fortunately, each version of Live supports 3rd party plugins (often referred to as VSTs). These are add-ons you can install to get more sounds, instruments and effects for your repertoire.
There's also another version of Ableton Live available called Live Lite. This usually comes bundled with audio interfaces or MIDI keyboards. If you've recently purchased a MIDI keyboard or audio interface you may already have a free license for Live Lite. If you don't, you can get a Live Lite license for as little as $4 by buying the mobile music making app Koala Sampler**, which includes a free Live Lite license
**Unfortunately the free Live Lite license is currently only available with the iOS version of Koala Sampler. There may be other Android apps that include free Live Lite licenses though, so be sure to look around.
Once you've setup and registered Live Lite, all that's left to do is download and install some free 3rd party plugins to get more instruments, sounds and effects!
It's important to note that free doesn't necessarily mean 'cheap' or bad quality. Many plugin manufacturers make free plugins as 'teasers' for their more expensive stuff. Others make free plugins purely out of the goodness of their hearts!
While there are some fairly awful free plugins, there are many others that sound better than similar $100+ plugins. Many music makers (myself included) will happily use free plugins alongside other more expensive tools.
Do I Really Need All These Plugins?
At this stage you might be asking, do I really need all these plugins to make music?
I have two thoughts on this. First, the answer is no, you don't. You can make incredible music with nothing more than Ableton Live Lite. If you're just starting out you probably won't even know what 95% of these plugins do anyway. Many producers make the mistake of having too many plugins and they never really master any of them. Sometimes it's better to start small and learn the tools you have. As you learn more about production you can add to your toolkit and spend time getting familiar with the kinds of tools you need.
On the other hand, music-making should be fun, and what's more fun than having a bunch of really cool gadgets to play with. So what if you have no idea what they do – if you load them onto a track and it sounds good, go with it.
The best answer is probably somewhere in the middle. You want enough plugins that you've got some good variety to choose from and keep things fresh. You also don't want so many plugins that you get overwhelmed and never actually learn any of the plugins you have.
So where do you go to find these free plugins? There's an excellent, regularly updated list at Bedroom Producer's Blog, but there's quite a lot there and it can be a bit intimidating for beginners. To make things easier, I've compiled a list of what I think are the absolute best free plugins to get started with.
I've only chosen plugins that are available for both Mac and PC. I've also broken the plugins down into different categories so you can find exactly what you're looking for.
Before you dive into the list, you might also wanna check out my own collection of awesome free tools for Ableton Live. Most of these will work with Live Lite. There are sound, instruments, drums and effects for you to make music with.
The list of plugins is separated into distinct categories so you can easily find what you're looking for. I've included brief descriptions about each category to give you an idea of the kinds of instruments and effects you can expect.
I've also organised the plugins in each category in order of my personal preference, so if you wanna quickly grab one plugin from each category then go for the one at the top.