NTPD is a simple, beautiful notepad for Ableton Live. It's the perfect place to store notes about your music; reminders, session info, notes for collaborators or whatever else you like.
But NPTD isn't just any other notepad – it has some really useful features to make working with your notes even more effective.
Open notes in a resizable floating window so your notes remain visible, even when switching to a different track.
Change the colour of individual notes to easily tell them apart at a glance.
Adjust the text size to make your notes more visible.
Automate the timing of the pop-up so you can have notes appear at precise points in the timeline or when a specific Clip is triggered.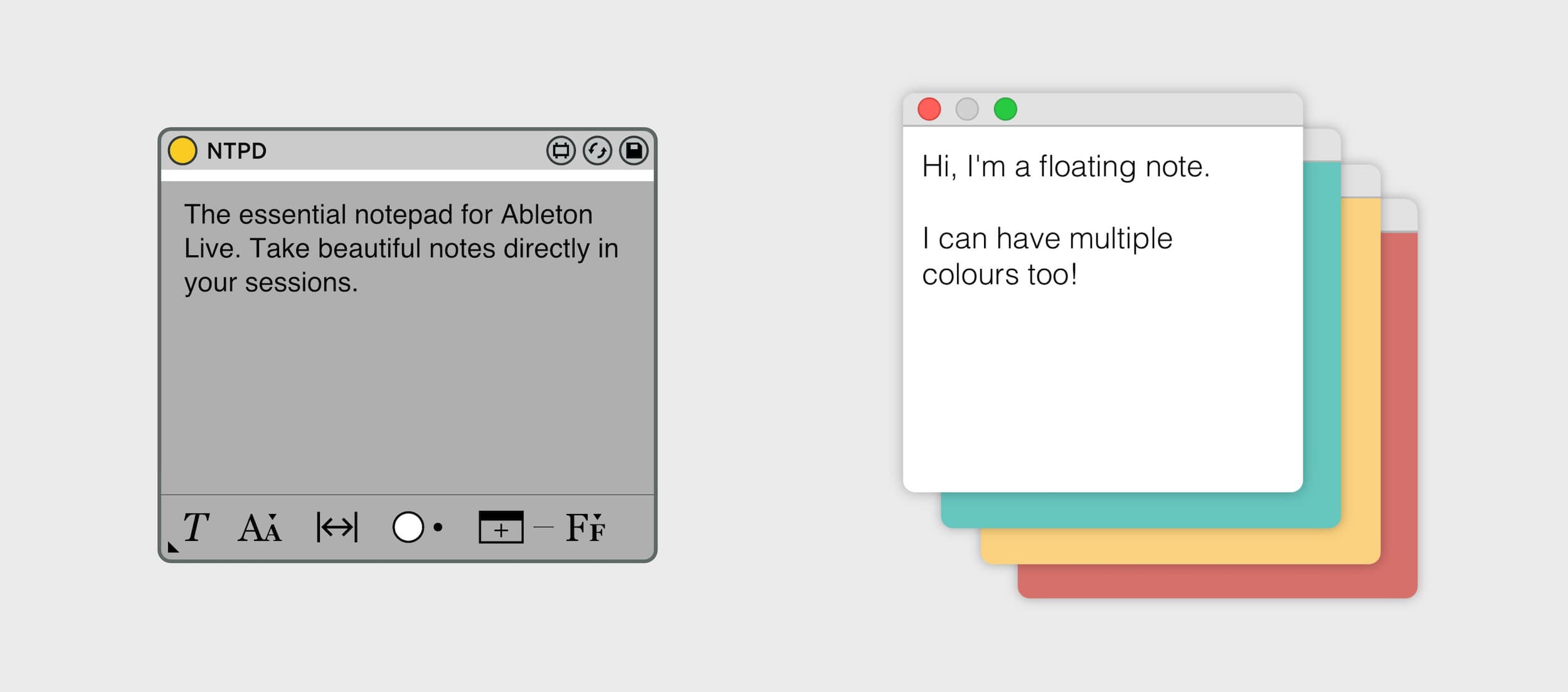 There is a free, feature-limited NTPD Lite version so you can try NTPD before you buy. Here are the great features you'll be missing out on:
Automate the opening and closing of the floating note
A NTPD MIDI version, so you can use NTPD anywhere in your signal chain
Buying NTPD also supports further development
Click 'Try For Free' at the top of the page to download NTPD Lite.