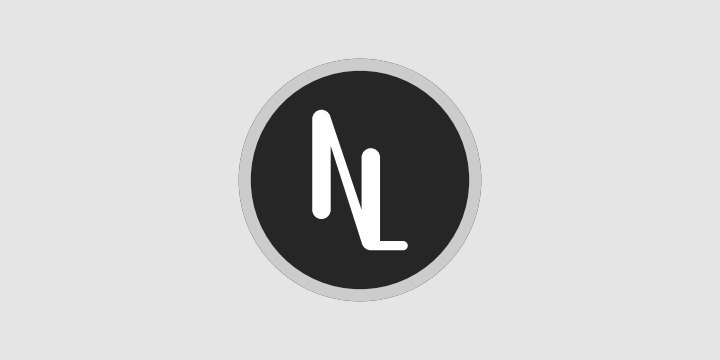 Max For Live is a unique creative tool to help you do more with Ableton Live. If you're new to Max For Live, I'd recommend taking a look at this video before continuing with the post.
One of the most exciting aspects of Max For Live is the thriving community of developers creating unique devices that expand what's possible with Ableton Live. One such developer, and one I think you should really check out, is Noir Labs.
Noir Labs devices bridge the gap between useful utilities and unique creative tools. They demonstrate the depth of what's possible to achieve with Max For Live.
Let's look at 5 Noir Labs Max For Live devices and see you why you need to have them in your music making workflow.
Just a quick note before we dive in; this post contains affiliate links and I may earn a commission from any purchase you make after clicking a link in this post. Making a purchase through one of these affiliate links helps me keep the lights on and continue to write posts and make videos.
Rest assured, I only link to things I use in my own music making and that I truly believe are worth your time and money.
Thank you for your support! 🙏🏻
Carver: The Only Transient Shaper You'll Ever Need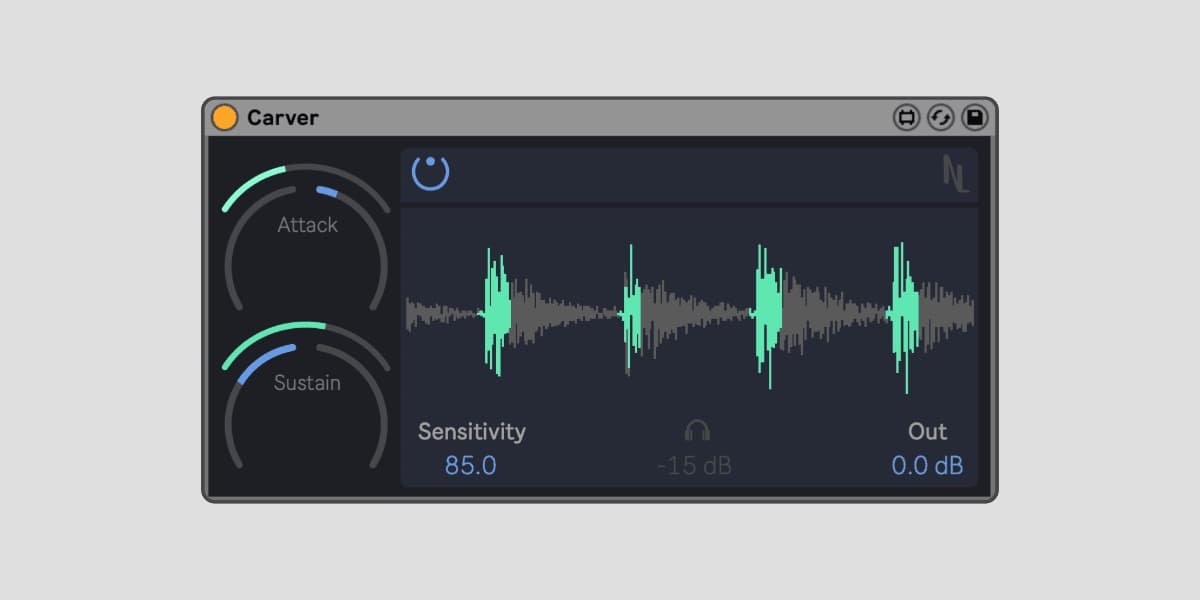 Carver is Noir Labs' latest release and it sets a new precedent for the quality of Max For Live devices.
Carver is a transient designer; a tool that lets you shape the volume envelope of audio signals. Want your sounds to have more attack and punch? Use a transient designer. Want more body and sustain? Transient designer.
You might already be familiar with the concept of transient shaping from Ableton's Drum Buss which features a transient control that can be used to tighten or loosen your sounds.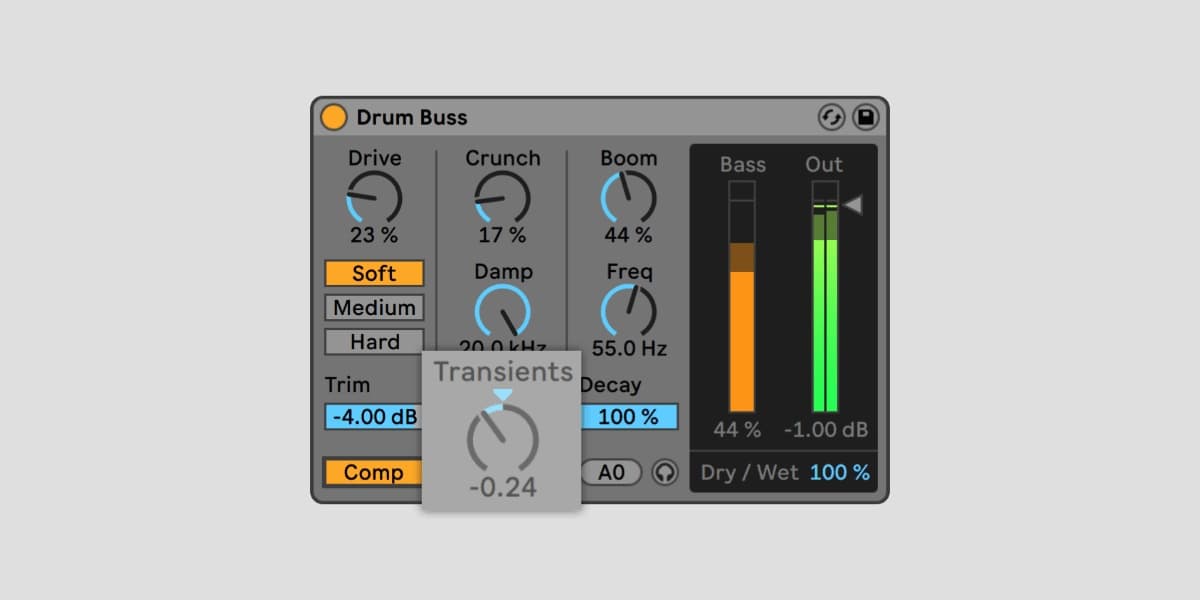 There are already plenty of other transient shaper VST plugins available, so why should you give Carver a look?
The official Carver launch video from Noir Labs does a good job of demonstrating Carver in action and showcases just how powerful this device can be.
I had the chance to try Carver out while it was still in the beta stage, so I've been using it for quite some time and I can say with certainty;
I've previously used transient designers by companies like Native Instruments and iZotope and Carver blows them all out of the water. It's precision and versatility is unparalleled.
You should give Carver a go if:
You want precise control of your transients
You want tight, punchy drums, synths or whatever else you can imagine
You use Ableton's beats Warp Mode transient tool and want something as powerful, but as an audio effect 🤯
Chain Shaper: Precision Sidechain-style Ducking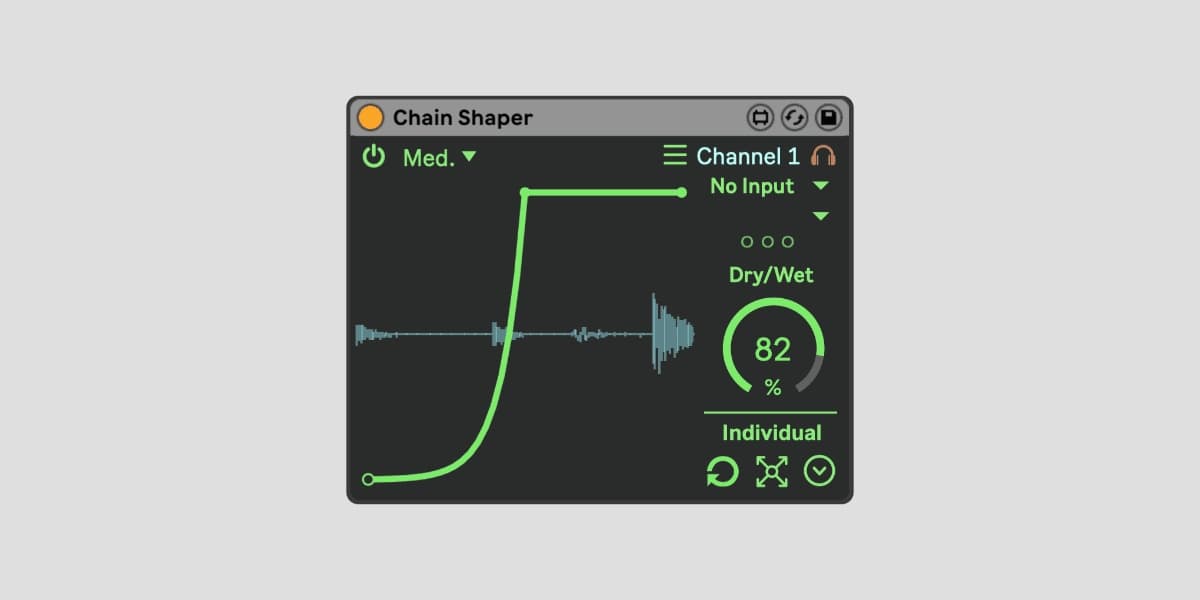 The ubiquitous ducking effect associated with sidechain compression has become a staple of electronic music production.
While there are many ways to achieve the effect, from the original sidechain compression method all the way to using devices like Ableton Live's Autopan, Chain Shaper takes things to a whole new level.
Up to 6 inputs can be routed through the device and its intelligent algorithm automatically ducks the signal without the need for a threshold control, although you can still set the amount of ducking as you need.
The envelope control lets you shape the speed and envelope of the ducking and even create custom envelope shapes.
If you're tired of endlessly tweaking Live's Compressor to get the perfect pump and would prefer something a little more precise, definitely give Chain Shaper a try.
Volume Buddy: Save Yourself From Loudness Deception!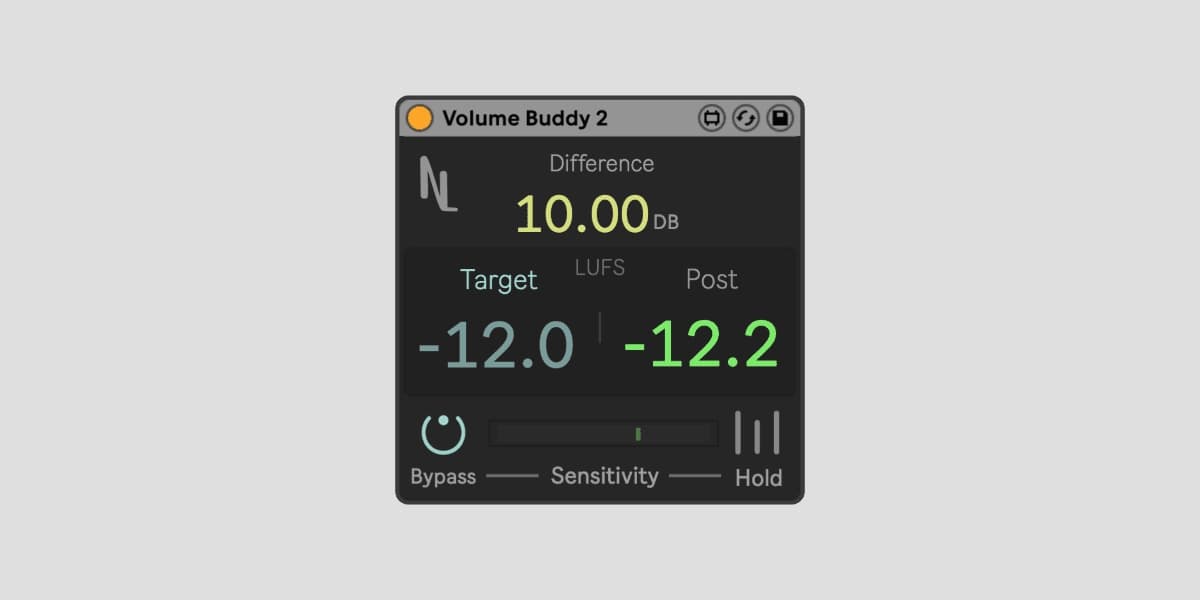 Currently, one of the most popular tutorials on my YouTube channel is the video Make Better Production Decisions with Gain Compensation. Go check that out if you haven't seen it yet. In it, I demonstrate how our ears are so often fooled into thinking that something sounds better when in fact it's just louder.
The best solution to this problem is to use automatic gain compensation (check out the video to learn more). In the video I demonstrate a free Max For Live tool called Volume Compensator. I still stand by that tool as an excellent free option for automatic gain compensation.
However, if you want to take things up a notch, look no further than Volume Buddy.
Volume Buddy works in much the same way as Volume Compensator but with a much more refined feature set.
Just like Volume Compensator, Volume Buddy will automatically compensate the gain difference across a track, but unlike Volume Compensator, Volume Buddy does this using just a single device (as opposed to the pair of devices needed for Volume Compensator).
In my experience, Volume Buddy is extremely accurate and sports some nifty features like Target Gain and a 'hold volume' setting. It's also very CPU efficient.
If you want to make better mix decisions without being fooled by loudness then you'll want to give Volume Buddy a try.
Swiss Army Meter: Multipurpose Metering Tool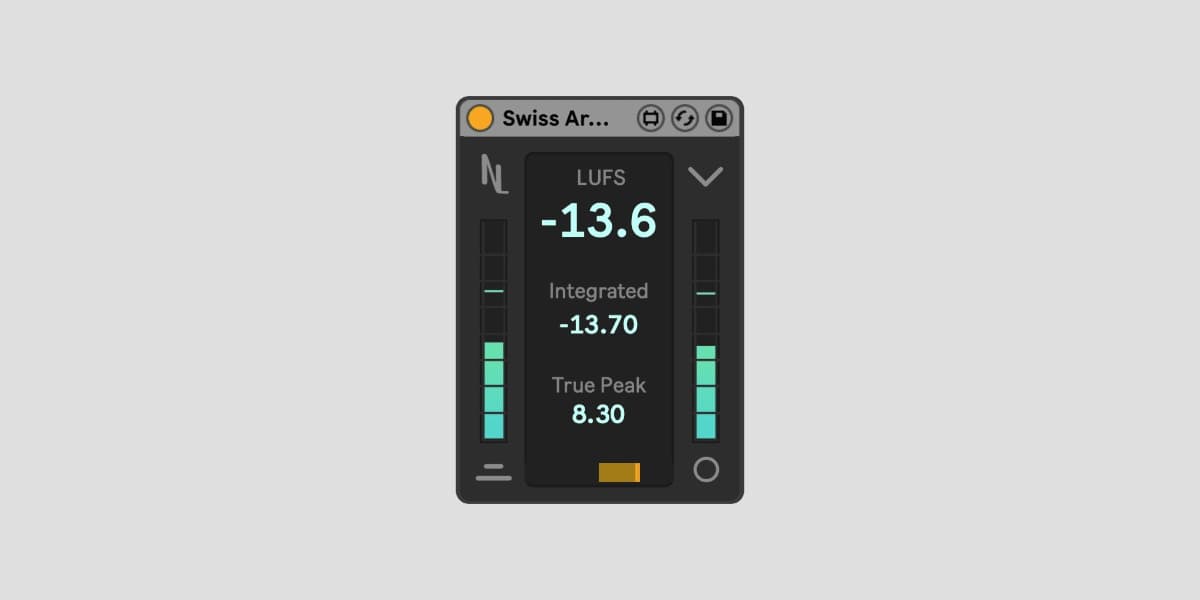 While Volume Buddy is a godsend for negating the deceptions of loudness variances, you still need to be aware of best practices when it comes to gain staging. One of the best tools I've found for this is Swiss Army Meter.
As the name suggest, Swiss Army Meter (SAM) is the, uh, Swiss army knife of meters. If you've ever used a tool like iZotope Insight or TRackS Metering then SAM will be familiar.
SAM features everything you need for keeping track of your levels:
Multiple reading types (LUFS, Peak, RMS, etc.)
A phase correlation meter
ITU-R BS.1770 and EBU R128 compliant
Ableton's Device View Level Meters are notoriously small and difficult to read accurately. I regularly use SAM as a quick way to accurately reference the gain at any stage of my device chains to make better gain staging decisions.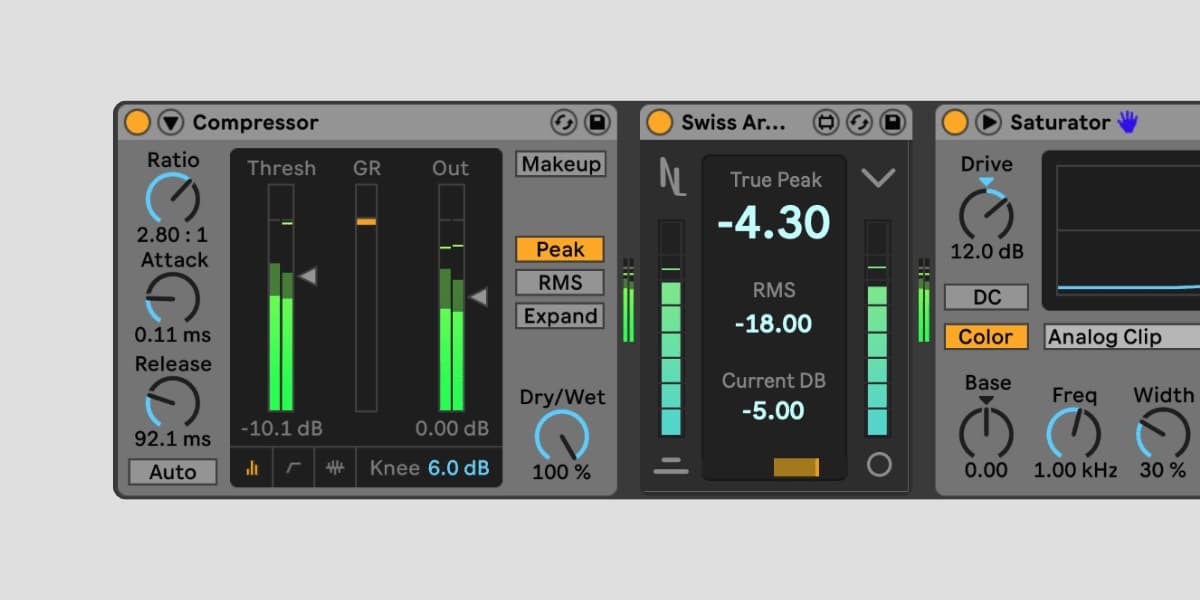 SAM is also useful for mastering where you might need accurate readouts of your track's LUFS, Integrated Loudness and True Peak readings.
The ability to pop SAM out to a floating window is also handy for metering multiple tracks at once.
Oh, and there's also a super useful Beats to Milliseconds converter for quickly calculating delay lengths or timings for things like the Attack and Release of a compressor.
As a user of iZotope's powerful Insight metering tool I find SAM a really quick and lightweight alternative when I don't need all the information that Insight (or any other metering suite) provides. And at only $3 (compared to ~$200 for Insight) SAM is an absolute steal!
Shortcut Buddy: Load Devices With The Press Of A Button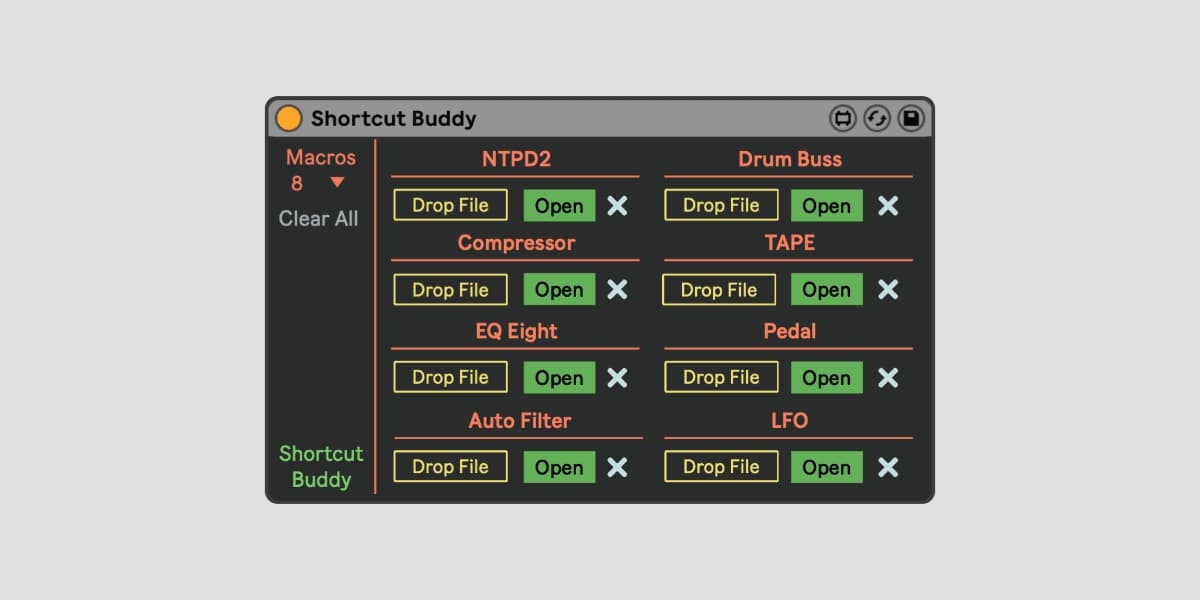 What if you could instantly load any instrument or effect (native, Max For Live or VST) in Ableton Live with a single keystroke or button press? With Shortcut Buddy you can!
Shortcut Buddy gives you up to 16 slots to which you can load a saved device or preset. You then map a keyboard key or MIDI button to the 'Open' control for that slot. Press a mapped button and the corresponding device or preset is loaded into your current device chain.
Save Shortcut Buddy to your default template so that your most used instruments and effects are literally only ever a button press away.
If you want some serious Ableton Live workflow improvements then Shortcut Buddy is well worth your time.